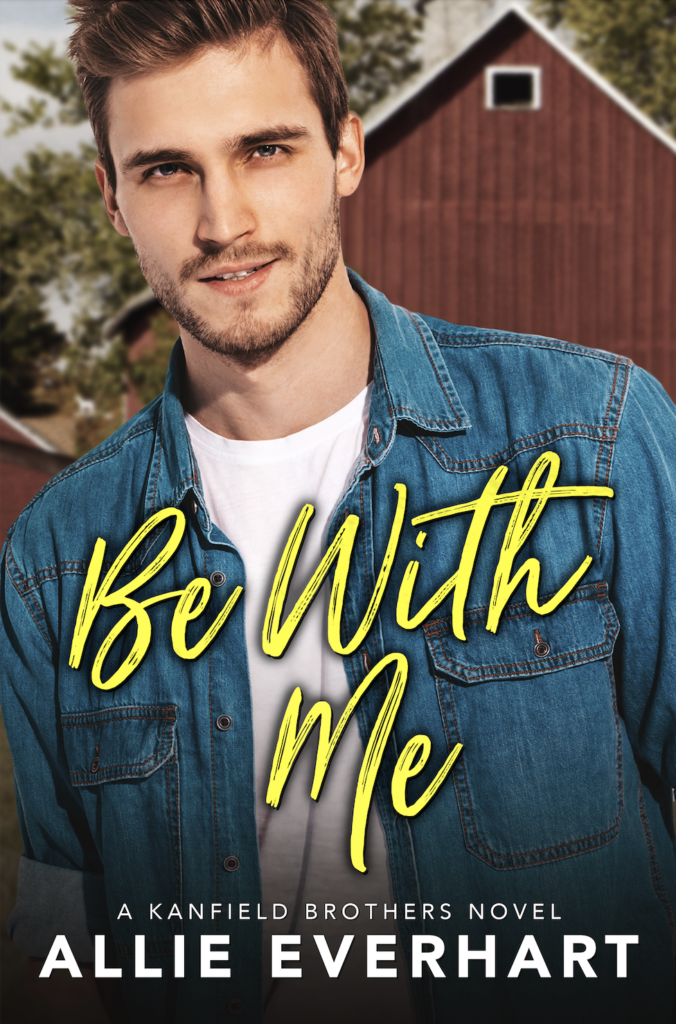 I'm excited to announcing the start of an all-new small town romance series! The Kanfield Brothers is a spinoff to my Wheeler Brothers series. The Kanfield brothers are the Wheeler's cousins. If you loved the Wheeler guys, you'll see them again in the Kanfield Brothers. Be With Me, book one, comes out February 10th! Here's the summary.
A small town friends-to-lovers romance about former high school classmates who reconnect on a visit to their hometown.
Nick Kanfield was the high school valedictorian, my math tutor, and the oldest Kanfield brother, which makes him a celebrity in Haydon Falls, home to the famous Kanfield Orchards. I always liked Nick, but only as a friend. My teenage heart was drawn to bad boys. I even married one.
Fifteen years later, I'm newly divorced and back in Haydon Falls for a visit when I run into Nick at the airport. I can't believe how much he's changed. Grown-up Nick is hot, with muscles, a chiseled jaw, and a sexy smile that has me stumbling on my words.
He asks me to dinner, then drinks, and soon we find ourselves spending the weekend together. I feel like we're dating, especially when he surprises me with a scorching hot kiss.
When the weekend ends, I'm disappointed when Nick insists we're just friends. I thought we were becoming so much more. I assume whatever we had together is over until Nick shows up for our high school reunion and asks me to be his date. I'm shocked, but even more shocked when he tells me his news. Just wait till he finds out mine!