One Night
I'm a true romantic. I believe in fairy tales, soulmates, and happily ever afters. The last way I'd ever try to find my true love is with a one night stand. But that night of the party, I wasn't looking for my soulmate. I just wanted to do something wild and crazy. So I did.
When a hot guy with dark hair, brooding eyes, and a chiseled face made eye contact with me across a crowded room, I held his stare and waited for him to come over. Before even asking my name, he kissed me. I kissed him back. And then, without giving it a second thought, I followed him to a room and had my first ever one-night stand.
The next morning, I took off. It was only supposed to be one night. Nothing more. But I couldn't stop thinking about him. Even months later, when I was dating someone else, I was still thinking about that mysterious stranger and the night we shared. Then I found out he's not a stranger. He's the friend of my roommate's boyfriend and has been looking for me all summer.
I can't let him find me. We were never supposed to see each other again. I'll admit it was a magical night. One I'll never forget. There were sparks, fireworks, and this unexplained feeling that we belong together. But soulmates aren't found with a one-night stand. They're found with handwritten love notes. Flowers. A first kiss under the moonlight.
A one night stand is the worst love story ever. But what if it's mine?
Holding On
Up until that night, everything was perfect. I'd just finished my junior year, been named one of the best college football players in the country, and had a smokin' hot girl on my lap in the back of my buddy's SUV on our way to a party at the cabin.
Now I'm living in my own personal hell, reliving that night, my busted-up leg a constant reminder of what I'm trying to forget. Everyone in this damn town is holding their breath to see if I'll play again, as if that even matters anymore. My future in the pros? The money? The media attention? I don't give a shit about any of it anymore.
All I want is to be left alone so I'm pissed when my mom goes and hires some damn cleaning lady for the house I've been renting. I'm expecting some old lady and that's who I get until one day she doesn't show up. Instead I get a girl with a beautiful face, soulful eyes, and a body I can't stop looking at.
Her name is Becca and she's hot as hell but the girl asks a lot of damn questions. Questions I don't want to answer. But when she's gone, I miss her like you wouldn't believe. Sometimes I'll make the house extra messy just so she'll stay longer. It's pathetic, I know, but this is what I've become.
I'm Ethan Baxter. And I'm barely holding on.
Still Love You
Willow has had her life planned out since she was a little girl, so when her boyfriend, Silas, proposed when they were still in high school, she turned him down. Marrying Silas was not part of the plan.
Unlike Willow, Silas lives in the moment and lets his heart guide his decisions so he had no hesitations when he asked Willow to marry him. When she said no, he needed to get away so he took off to do volunteer work overseas.
Willow assumed she'd never see Silas again so she's shocked when he shows up at her dorm room. For the past two years, she's tried to forget him. Tried to move on. But she can't. He was her first love. Her only love.
She still loves Silas, but is convinced they can't be together. They want different things in life. It would never work. So why can't she stop loving him?
The Geek and the Goddess
People always say they wish they could predict the future. But not me. I already know my future. I'm going to lose my sight. I don't know exactly when, but it's going to happen and it's the reason I'll never fall in love.
At least that's what I thought. Until one day a guy walks into my chem class and changes all that.
I thought for sure he'd avoid me after he saw how people at school treat me. The teasing. The nicknames. Just being seen with me is enough to ruin his reputation, yet this guy still wanted to date me. And he wouldn't take no for an answer.
That's how it began. How it ended is not at all what I expected. Ours is an unlikely love story.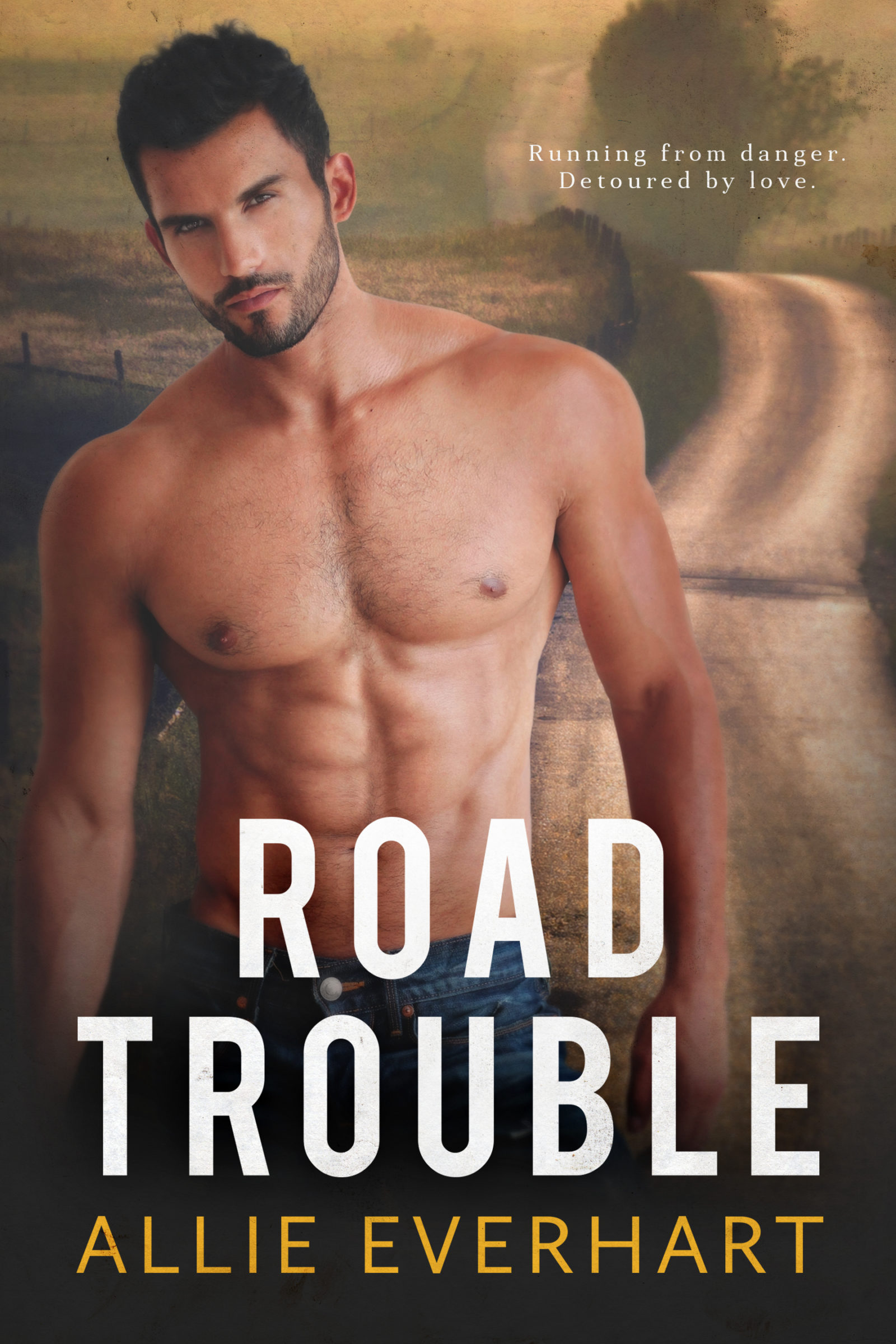 Road Trouble
Ready to meet Kyle? He's hot. Mysterious. And nothing but trouble!
ROAD TROUBLE releases in November!