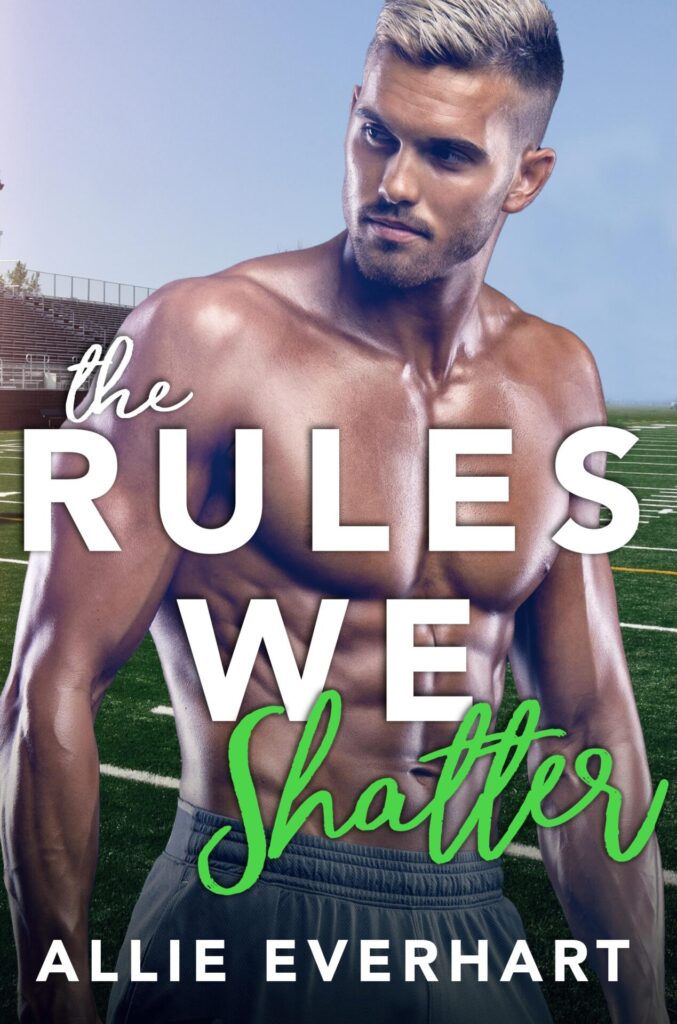 It's here! My all-new brother's best friend sports romance! Here's more about it.
When I moved in with my brother Theo, he made a rule. No dating his friends or teammates.
My first week here, I didn't just break that rule. I shattered it.
Colton is my brother's best friend. He's also his teammate. I didn't plan to fall for him. It just happened. 
I tried to stay away from him. But then Theo went out of town and asked Colton to keep an eye on me. He did more than that. And now we're dating.
If Theo finds out about Colton and me, it will end their friendship. And the two of them fighting could affect the entire football team.
I need to find a way to make Theo be okay with me dating Colton, but I don't think it's possible. Theo doesn't want me dating any guy, but especially his best friend.
So what do I do? Keep hiding my relationship with Colton? Or end it before my brother finds out?
The Rules We Shatter is book three in the Rules series but a complete standalone. Start here, or binge read the series, starting with book one, The Rules We Make.