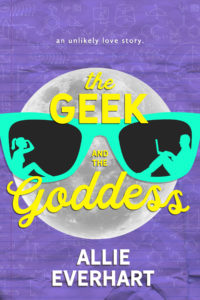 "What are you doing?" I ask.
He gives me a confused look. "What do you mean?"
"Why are you sitting up here?"
"Because it's where I felt like sitting." He sets his briefcase on the desk and opens it.
"Don't you want to sit in the back?"
"Not really. Do you?"
"Yeah. I mean, no. Here is fine."
"Why'd you sit in back for chem?"
"Because it was the only seat left."
He nudges my arm. "Must be your lucky day."
"What do you mean?"
"By getting the last seat, you ended up with me as your partner. Just think how jealous everyone is of you."
I grin at him. "You're really full of yourself, you know that?"
He takes out his laptop. "I'm just stating the facts."
And yet I know he's just kidding. I can tell by that crooked, yet sexy, smile on his face.
"So you're usually a front rower?" he asks.
"A what?"
"Front rower. Someone who always sits in the front."
"I guess I am."
"You don't know?"
"I've never really thought about it."
"Sure you have. Everyone does. When you walk in a room, you have a decision to make. Front, back, or middle. If you always choose front, then you're a front rower."
"Okay, fine, I'm a front rower. What difference does it make?"
"Where you sit says a lot about you."
The bell rings as people continue to find seats. The teacher waits for them to sit down then says, "Welcome to American History. I'm Mr. Combs. I need to get something from the teacher's lounge. I'll be back in a minute."
Looking over at Wesley, I see him typing on his laptop. He's good at tuning things out. People are talking all around us, really loud, and yet he's completely focused on what he's doing, like he doesn't even hear them.
I'll probably regret asking this but I do anyway. "So what does it say about me?"
He stops typing and looks at me. "What are we talking about?"
"Being a front rower. What does it say about me?"
"That you're smart. That you like to learn. Or it could just mean you have a crush on your teacher. Mr. Combs IS pretty hot."
I laugh as he goes back to typing.
"So what are you?" I ask. "Also a front rower?"
"I don't fit in a category. I mix it up. Sometimes the front, sometimes the middle, sometimes the back."
"You have to have a reason for choosing your seat. You just said everyone has to make a decision when they walk in the room. So how do you decide?"
"I sit wherever the prettiest girl is. If she's in front, I sit in front." He says it casually, his eyes on his laptop.
Is he saying I'm the prettiest girl in class? Is he kidding? I'm nowhere near the prettiest, especially today. My hair is even more staticky than normal. And since Wesley made me walk him to class, I didn't get a chance to stop in the bathroom to run a dryer sheet through my hair, so now it keeps sticking to my face.
"What's taking the teacher so long?" I ask, pretending I didn't hear Wesley's comment. I'm not comfortable with compliments, if that's what he meant it to be. Or maybe he was just joking. It's hard to tell with him.
"You don't believe me," he says as he takes off his blazer.
What is with this guy? Does he have a mind reading program on that laptop of his? He always seems to know what I'm thinking.
Choosing not to respond, I open my history book and pretend to read.
Then suddenly, I feel a rush of warm breath by my ear as he says in a low voice, "You're definitely the prettiest."
————-
Want to read more? The Geek and the Goddess is available now! 
Click on one of the retailers below to purchase.